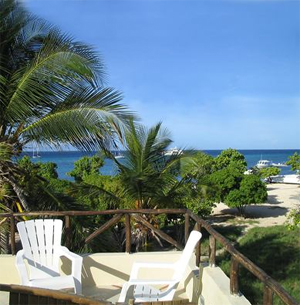 Los Roques Tourist Resort for your Caribbean vacation
Villa El Pelicano is situated in the island of Gran Roque, in the National Park of Los Roques Archipelago. This elegant Resort offers four comfortable rooms with a live-in attic and looks directly onto the ocean. An internal garden and a wonderful terrace surround the whole building.
Our Los Roques hotel has furnishings in Italian style and every detail has been taken into consideration at the posada.
Los Roques Vacation Rental: Posada El Pelicano
The Archipelago of Los Roques is one of the most important Caribbean Marine Parks. It's a lovely place for everyone who loves sea and its treasures: white sandy beaches, crystalline waters, large coral reefs with colorful fishes and a lot of marine species.
Choose our Los Roques posada for your accomodation in Los Roques in this spectacular setting!
Reserve your stay at our Posada »
Restaurant La Chuchera
La Chuchera Restaurant is situated in the main square of the island of Gran Roque. With its pretty garden and the big patio, La Chuchera is a lovely place where one can rest and appreciate tasty dishes.
Gran Roque Spa
Surrounded by the Ocean you'll find relax and harmony with our massages and body care treatments.
Visit El Pelicano Villa Resort »