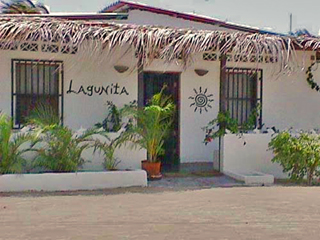 Posada Lagunita in Los Roques
Los Roques is the largest marine park in the Caribbean. You can stay in this amazing coral archipelago located just 176 km from Caracas. Stay at Gran Roque and enjoy the spectacular beaches and Caribbean sea at our hotel in Los Roques. Accommodation is available through rental rooms at beautiful posadas such as the fantastic Posada Lagunita, a hotel inn in Los Roques offering hospitality and delicious food. You will be enchanted by the warmth and hospitality of the Posada Movida in Los Roques.
Posada Lagunita Hotel in Los Roques offers cozy accommodation and great service
The Los Roques Posada Lagunita was recently restored and has 7 cozy rooms with bathroom and ceiling fan. There are three double-rooms, three triple-rooms and one with 2 single beds. A spacious and very comfortable communal area with living room is the heart of the posada. The patio's tables and chairs offer the opportunity to dine outdoors.
Reserve your stay in Los Roques now! »
Los Roques Posada Lagunita - Inviting cozy posada in Los Roques offers a spectacular vacation package, with accommodation, lunch and dinner and excursions to neighboring islands in Venezuela's spectacular archipelago national park included.
Los Roques Archipelago
The park is famous for underwater immersions, kite surfing and sport fishing. You can also enjoy wind surfing, snorkeling, and flyinh over the archipelgo in an ultra-light craft.
Los Roques archipelago is an exciting destination for fishing enthusiasts. Guides can show you the secrets of the National Park in just one day of fishing, a full day of unforgettable memories of sport, adventure and excitement. And if you prefer traditional fishing with nets, boats of local fishermen are available.
Learn more about our rooms and services »